Crystal Pastel Pearls 

The new Crystal Pastel colors are truly elegant matt and powdery tones. The pastel shades contrast with bright and shine of faceted crystals and create a glamorous effect! 

Crystal Pastel Pearls appear in five new effects: 
Crystal Pastel Pearls provide the opportunity to create subtle and out of the ordinary jewellery.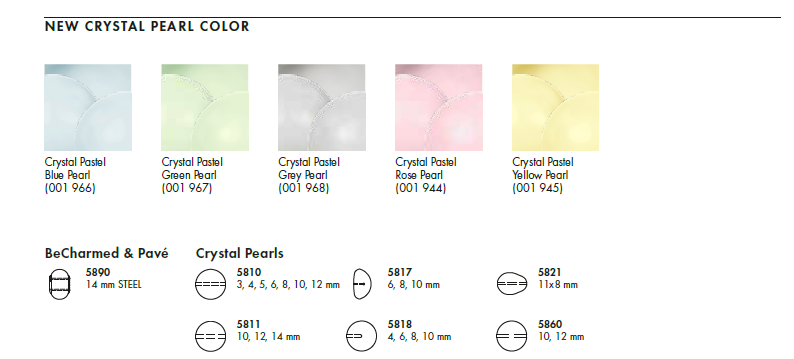 Be spring-ready with pasters and go for soft, powdery designs! 

If you require further information about SWAROVSKI innovations, feel free to contact us.

Best Regards,
SILVEXCRAFT